June's been over for a bit, and this time it really fuckin' crept up on me in a way that hasn't happened in a bit. I woke up on July 1st, looked at my phone, and was like "FUCK, July already?!" June was a teeny bit of a mess in my mind, I'd say. It's been a shitty month of a shitty presidential administration and I've started my summer classes and it's fucking boiling hot and we've seen some really fucking awful wildfires near where I live and my lord I've just been so harried. The prevailing feeling of June has been how I feel whenever I go to the airport – when I feel like I've forgotten something but it's too late to turn back and I'm not even sure what that something is and I'm kinda behind schedule anyway and I marinate in anxiety for the entire journey to the plane.
1. suicide, kate spade, + anthony bourdain
Not to get super heavy, but sort of definitely to get really heavy because that's what ya gotta do sometimes, the suicides of two really prominent people in American culture got us all thinking and talking about depression and what goes up in our brains. Mental health is something I think about a lot, mostly because I have hella anxiety and occasionally depression and if I don't think about how to deal with it, it's a real bad time, but it's something I wish everyone thought about much, much more.
This is not a think piece about Kate or Anthony or how to prevent suicide or mental illness or get better, because all I have are my own experiences. But I just wanted to say something about it, as a thing that's so goddamn near and dear to my heart. I try to be really open about my mental health struggz in the hopes that it might help anyone either deal with their own mental illness or be more empathetic and understanding of someone else's. In our office a couple weeks ago, I was chattering away and oversharing (as usual) and another intern shared that he was going to his first therapy session for anxiety and depression and was having a really hard time talking about it with his friends and family. We had a talk about it and at the end he said something like 'thanks for being so open, it really helps to see someone on the other end who understands' and I almost cried from relief.
Anyway, to close, I hope everyone out there is doing OK, and if you're not, that you're still hanging on. If you're in the US, our national suicide prevention number is 1-800-273-TALK, but if you hate talking on the phone like me you can text 741741 to reach the Crisis Text Line. If you're worried about someone you know, there's a Columbia-Suicide Severity Rating Scale (C-SSRS) that's a series of simple questions to gauge risk and what kind of support someone may need. There's hope somewhere for all of us out there even if it's hard to find right now.
(Image from Hyperbole and a Half, the truest gem on the internet that there ever was, and probably the first big positive influence on my mental health. Allie speaks so hilariously and so truly about a shitty fucking thing. Also I think of her alot probably every day.)
2. summer sk0ol started and i am tired
My summer classes started and I'm tired, dude. It's July 9 and I've thought about how I should've finished this blog post earlier but things got away from me soooo I'm not gonna say anything else and this will be a short blog post bc I'm bEHIND MY SELF-IMPOSED DEADLINE AGH
3. favorites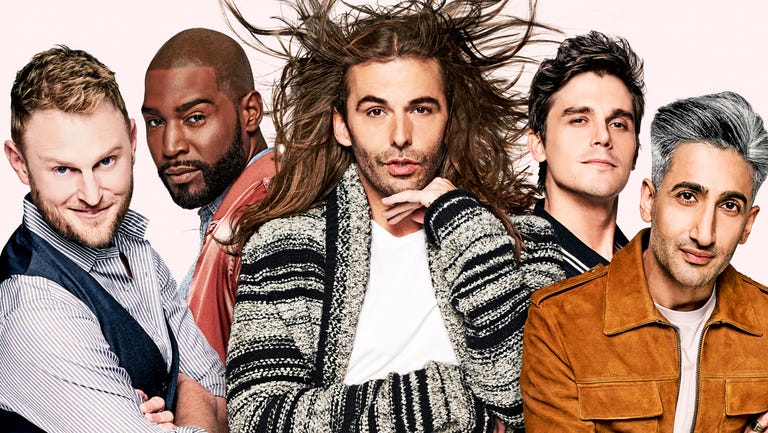 Queer Eye: I, like everyone else who has eyes and feelings, have gotten very into Netflix's Queer Eye. I'm on episode 4 of season 2, and I think I've cried while watching every single episode (except the one with Below Average Joe, bc honestly, that was a below average episode and I'll angry rant on demand about how he didn't open up). Big fan of Antoni's crying (because I cry at everything too) and Tan's short-sleeve floral button-ups. Big fan of Bobby's heart-to-hearts with religious people in the South. Big fan of Karamo's Kultured Kar Talkz. Big fan of Jonathan's beautiful shiny hair and his twirls. HIGHLY REC THE HYPE IS SO WORTH IT!!! (Bobby is my favorite, just so we're all on the same page. I didn't expect him to be my fav! It's a surprising love!)
Love: My boyfriend and I aren't super sure when our anniversary is, but we're fairly certain it's in June… So this month marked 2 years together and I'm a total mush about it. When we first started dating I characterized myself as a rock and wasn't too keen on having a ton of feelings but like, guys, highly rec the hype is worth it love is worth it even when it breaks your heart. (Haven't been through a breakup so knock on wood I don't walk that sentiment back later lol.)
4. non-favorites
Hanna Andersson sizing: I think I mentioned last month that I was SUPER excited to get some clothes from the kids store Hanna Andersson, and I was gutted when they came in the mail and all fit me terribly. I'm almost 5'3 and about 115 lb with no junk in my trunk, so I'm very much able to fit into kid's clothes – at Gap, I usually go for a kid's size L, which is supposed to fit a 10-year-old, so that's an idea of my size for context. Anyway, I ordered online and guessed on a size and it worked out terribly. I went for 140cm, which is 4'6, and yet the dress came down to my calves. Which is cool if you're going for an Amish kinda look, but I'm not and I was mad I paid like $8 for shipping only to have to return it after all.
My mom's gr8 heads up about going away for 3 months: My mom has always done this thing where she gives very short notice for events, and it's just as annoying now as it was when I was 7. She told me on a Sunday that she would be leaving for 3 months on the following Tuesday and I was like the blinking guy gif.
The state of America: This is honestly, like, every day by now but I think this month was LE WORSTE. From family separation to Justice Kennedy retiring I am just like, oh my god can someone give Ruth a break?!?!??
5. gallery of my month but it's mostly my cat honestly
California had our primary election on June 5! I voted because I want a better world for my fur daughter Luna. If you're in the US, please check your voting status at Vote.org !! The status quo wants to disenfranchise you, so fight the fuck back by bubbling in boxes goddamn it. I just yelled at my dad the other day and registered him to vote. Y'all should too.
My boyfriend is a meme-loving English lit major.
My giiiiiiiiirl look at that SMIZE
My dad got some plants. Luna thought she got some new brothers and sisters.
My boyfriend's Latino and sometimes tries to teach me Spanish.. like I said, meme-lovin' boi lol.
Our anniversary dinner celebration! Shit was delicious!!! Expensive, but delicious!!!! Love a good potato + meatball + arancini + bread appetizer moment.
OK I did it it's late but I did it BYE JUNE