1. i don't know about you but…
I'm feeling 22! March 13th is my birthday and I've only been waiting seventy years to get to feel that Taylor Swift song in my goddamn bones. March was a weird one for me. I cried a lot because of some Big Life Talks/Thoughts about some impending Big Life Changes; I also laughed a lot and felt good a fair amount of the time. It was all Taylor told me it'd be when I heard it six years ago for the first time as a wee sixteen year old: miserable and magical at the same time!
A few big events happened in the world in this month, too: the shooting in Christchurch, as well as the anniversary of Stephon Clark's death and the DA announcing she would not be indicting the police officers involved. New Zealand is halfway across the world from me while the Clark decision happened right next to me, but they felt like two sides of the same hateful coin. I was incredibly impressed and inspired by the Prime Minister of New Zealand's leadership during this time, and hope that that can be the future for all of us someday. This op-ed from the New York Times on Why Jacinda Arden Matters is worth using one of your free articles on. In times like these, we would be wise to remember, as Ardern said, "it takes strength to be an empathetic leader."
2. favorites
My Aritzia belt: A couple months ago in Vancouver, one of the girls working at Aritzia was wearing this beautiful belt. I desperately wanted it, found out it was no longer available on the US website, and like any self-respecting Gen Z-er, complained about it on my blog. Well, I got it! It came back in stock and I snatched it up. It's now one of two belts I own and I like it very much, even though it was FIFTY DOLLARS aka more than I feel comfortable spending on a single item. I justify it to myself because I have one belt that I never really wear, and I hear it's good to have a basic black leather belt. And it is good! I'm wearing it right now and I look as cool as that girl I saw at Aritzia.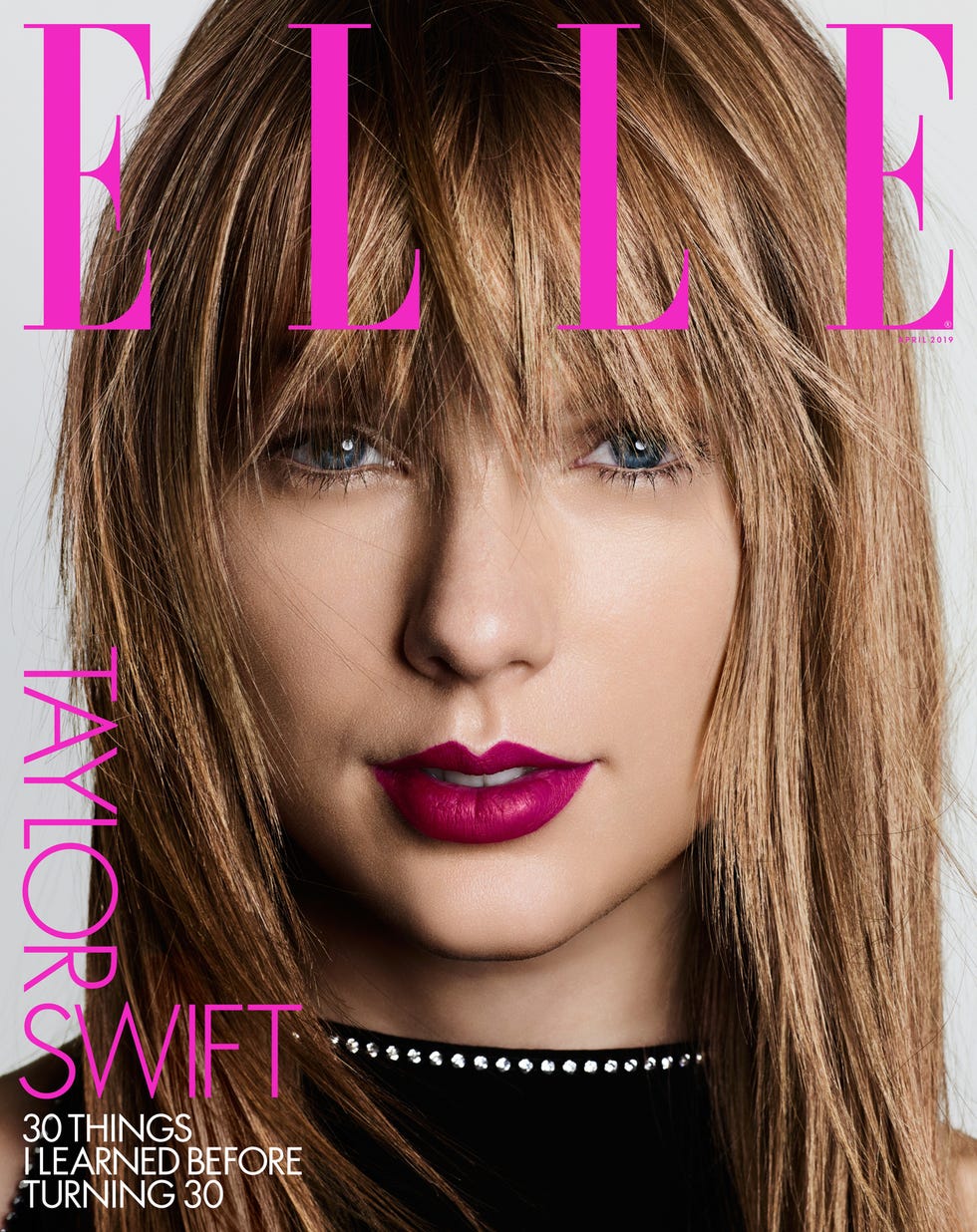 Taylor Swift's article for Elle: This woman is my problematic fave 4evr and I am 100% behind her in her journey to becoming less problematic lol. I read this article early this month after a weekend I spent crying and worrying about what I was doing with my life and where on earth I was going with everything, and Taylor's words were the best thing for me to read after that. Here are some of my favorite parts:
I learned not to let outside opinions establish the value I place on my own life choices. For too long, the projected opinions of strangers affected how I viewed my relationships. Whether it was the general internet consensus of who would be right for me, or what they thought was "couples goals" based on a picture I posted on Instagram. That stuff isn't real. For an approval seeker like me, it was an important lesson for me to learn to have my OWN value system of what I actually want.


Lesson 8
How to fight fair with the ones you love. Chances are you're not trying to hurt the person you love and they aren't trying to hurt you. If you can wind the tension of an argument down to a conversation about where the other person is coming from, there's a greater chance you can remove the shame of losing a fight for one of you and the ego boost of the one who "won" the fight. I know a couple who, in the thick of a fight, say "Hey, same team." Find a way to defuse the anger that can spiral out of control and make you lose sight of the good things you two have built. They don't give out awards for winning the most fights in your relationship. They just give out divorce papers.


Lesson 22
My mom always tells me that when I was a little kid, she never had to punish me for misbehaving because I would punish myself even worse. I'd lock myself in my room and couldn't forgive myself, as a five-year-old. I realized that I do the same thing now when I feel I've made a mistake, whether it's self-imposed exile or silencing myself and isolating. I've come to a realization that I need to be able to forgive myself for making the wrong choice, trusting the wrong person, or figuratively falling on my face in front of everyone. Step into the daylight and let it go.


Lesson 30
I also really liked number 28, where she spoke about finding her political voice. I'm a strong believer in celebrities and people with a platform using that for good causes, and I'm so glad Taylor is finally speaking up about this more and becoming less problematic, lol.
Pretty Hurts episode from NPR's Code Switch: I don't know if I've mentioned this podcast from NPR before, but Code Switch is NPR's show focusing on race, ethnicity, and culture in the world today. It's always an interesting time and this episode on beauty, and the power and politics involved in the concept of beauty, was so interesting and thought-provoking for me. I loved hearing from Heijin Lee, who teaches a course on the Geoplitics of Beauty at NYU. A statement at the very end really kept me thinking about the concept of beauty:
You could argue that a profound way to decolonize your beauty routine is to have none, is to say, my body and my face are valuable and beautiful without modification.

[…]

The other really radical thing, I think, would be to try and reject personal beauty as a measure of worth. That's something that a lot of people in the fat acceptance movement in particular have done a lot of work towards, not just broadening beauty ideals, but saying, we should respect people regardless of whether they're considered beautiful.

[…]

Ultimately, beauty is a facet of power. So you can play into our current beauty norms, or you can try to change those norms, as people in a lot of these different movements have done, or you can decide you're going to opt out of the whole process. But from a social standpoint, even if you decide not to play the game, the game is still being played, and you're still stuck on the field.

Leah Donnella
The idea of shirking beauty is something I think about a lot. I'm a woman who enjoys art, fashion, makeup and following bloggers, so I like beautiful objects and images and people. I also think it's bullshit that people, and especially women, are expected to be beautiful to be worth our time. I get so angry when girls say things like "sorry I look like shit, I didn't have time to get ready this morning" or "I have to put on concealer to not look like death after a plane ride". Why do we feel like we should apologize when we don't look pleasing to others? Why do we judge others when they are not perceived as beautiful? It's a game of power dynamics that makes me want to throw up my hands and just look ugly as hell forever. But as Leah said, even if you decide not to play the game, it's still being played, and we're all stuck on the goddamn field.
The Secret Lives of Color episode from 99% Invisible: Kassia St. Clair wrote a book about the secret lives of color and I am dying to read it after listening to this episode. It's about forty-five minutes and it's incredibly interesting, delving into the history of a bunch of different shades – how we humans have used these pigments throughout time, in different places, and all the different meanings that have come with it. There are some things that I've always been drawn to and been completely entranced by and color is one of them. I have no idea how to explain it, though, except by making squealing pig sounds when looking at swatches of blue.
3. non-favorites
College transfer applications: I'm supposed to hear back from UCs about acceptances/rejections in mid to late April, but during March I had a super stressful moment involving documents and urgent requests that threatened to cancel my application should I not give a prompt reply. I stress cried and it was cool.
Artesian water: Not to be confused with artisan water! Artesian water means groundwater that is really difficult to access, such as groundwater underneath nearly impermeable rocks. This water is used for drinking water, like Fiji and Voss brands, and it's terrible for the environment because it's so hard to replenish. Water is obviously a finite resource on our planet and it doesn't get renewed nearly as quickly as we use it. Of course the whole issue of negative effects on the planet because of the human species is an eternal non-favorite, but this was a thing I learned this month that made me go, "holy shit, we're killing the Earth bc we want to drink Fiji water?!"
Interviews: On one of the last days of March, I interviewed for this internship I'm hoping to do over the summer. And it was so nerve-wracking! I have veeeery little experience with interviews and had a lot of stress sweat that day lol.
4. goal recap
THINGS I DID AND AM 🙂 ABOUT
Renewed my driver's license
Turned 22 lol
Went to the dentist for a cleaning – they told me they can tell I've been flossing more!
Took 4 tests and got As on all of them, including 2 100%s on my comparative politics exams
Figured out a health insurance problem with a therapist
Booked a place to stay for my dad and I's trip to Italy this summer
Started an accelerated public speaking class (the one that I found out v last minute I needed to graduate)
Survived/dealt with a reaaaally stressful situation with my UC applications
Interviewed for a summer internship program (and really grew my interview skills in the process of preparing)
Sold 2 clothing items online
Made time to hang out with friends
Submitted my application to graduate with honors
THINGS I DID NOT DO AND AM
ABOUT
Get a good amount of sleep
Exercise (like, not one day lol)
Take care of myself in general (I added a 3+ hour class to my schedule so I've been busier, and I've been skipping meals and having to take emergency naps bc I haven't been caring for my physical needs. This is the biggest thing I'm bummed about)
Figure out the getting rid of furniture situation
Donate the bag of clothes that I put together to donate (like it's sitting in the corner, I just have not taken it..)
Attend class regularly (I skipped a lo0oO00ot of class this month)
Spent money well (way too much eating out)
Keep up with my planner (I started using this app Now/Then which basically acts as a timer to track what you do during your day – it's a function I also use my planner for, so I haven't been very good at filling it in as the week goes by)
5. + camera roll/good reads !
How Jerry Brown Quietly Pulled California Back From The Brink from Newsweek: I read this for my California politics class and I thought it was an interesting look at his life and political career. Jerry Brown was our state's governor for a long while, and a pretty prominent one at that, so it's worth a read, especially if you're from/live in California (like I am/do)!
r/AsianBeauty thread about reducing waste with beauty products: In case you care about your skin lookin' cute as well as the environment, like I do, this thread is a good read! I also heard about TerraCycle, which I'm definitely going to be using to recycle more.
My dad's birthday is also this month, so we went out for dinner to celebrate that. He chose to go to this casino, as he and my mom recently discovered the all-you-can-eat buffet there, and our family is built on enjoying food and not enjoying spending money. I was so disappointed with myself because I couldn't eat as much as I wanted to – I got a really awful headache because of the indoor smoking. As soon as I went outside and breathed in some fresh air, my head started to feel much better.
But check out this Snapchat filter from The Secret Life of Pets!!
And we also saw this children's book in the gift store that I adored with all my heart. When I was little, I really wanted to illustrate books and that's one ~dream~* that's stuck with me.
My school did a walk out to protest the D.A. here deciding not to indict the police officers who shot and killed Stephon Clark. It was the first sort of protest-y thing I went to and it felt important and scary. Scary in the sense that I'm not really a person who's comfortable yelling and chanting and I get nervous asking for something extra at a restaurant. It was a big feeling though, to see people out fighting for change and be a part of it.
Reddit thread from r/AsianBeauty on how to apply sunscreen properly: This freaaaaaked me out! I've been wearing sunscreen almost every day for the past year or so, and I learned from this thread that I've been applying it all wrong. It links to a Japanese TV show which showed how if you apply sunscreen by rubbing it in, your skin is exposed and the sunscreen is unevenly protecting your face. The correct way to apply sunscreen, according to the doctor on the program, is to put five blobs on your face (forehead, nose, chin, and cheeks) and pat it on with your fingertips, so it sits on top of your face evenly.
"Positive thinking" has turned happiness into a duty and a burden, says a Danish psychologist from Quartz: I was very depressed for a good while, so happiness was kind of the goal for a long time – it's the opposite of depression, right? Over the past year or so I've started shifting my emotional goal to feeling whole and balanced and at peace with myself, rather than happy. This short article describes how Svend Brinkmann, a psychology professor at Denmark's Aalborg University, thinks about the "culture of positivity" and I thought it was a good read for that reason. And it explains why I hate all those relentlessly positive and inspirational Pinterest quotes lol.
Get u a gal who looks at you like Luna looks at someone eating ice cream.
Tag urself I'm bitey, borb, and moist baby
Campus was super empty over spring break so I sat outside to get some studying done and this lil squirrel came right up to me!! I think he thought I had food, but alas, I had none on me and he left after a while. He was so cute when his little head poked over the top of my laptop though!
While waiting to pick my mom up from the airport, we had lunch in Saratoga and walked around a bit. It was a really cute area!
My bf sent me this and it made me smile. Animals are like that, right? Thanks for reading guys, and I hope you're having a good start to April.