1 – i want a vacation!
So, it's the last month of the year and I am writing three final papers and trying desperately to come up with "good original ideas which contribute to a scholarly conversation". Isn't it funny how you go through school for so long being told to cite experts and remember this important objective fact and don't give too much of your own opinions – and then eventually you're just expected to pull some original insights out of your ass with no explanation of how to do that? Isn't that just awesome?
So clearly I'm in a 'really need a vacation' mood. It takes energy to put myself out there and walk thirty minutes uphill to class each day and exercise seasonal wintertime dreariness away, and I am ready to be done with it for a bit. It's the Sunday before finals week – I've only got a bit left. That feels so wild to me, because it literally feels like just yesterday that I was moving in and getting lost (I still get lost, so that is less a "feels like" thing and more a "happens on a regular basis" thing), and also just yesterday that I was far, far away from LA and had no idea why UC students always knew what numbered week it was. I am really looking forward to December – finishing up my first quarter here, hopefully seeing some good grades come out of it, my favorite holiday (Christmas!!), getting to take a breather after all this school, seeing friends and catching up and all that. November has been alright, all in all! More of the same, but with a bit of Trying Not Get Seasonal Depression seasoning.
2 – what is good
Queen & Slim: The film club here at UCLA did an advance screening of this for free – I felt very cool for seeing a movie before it was released and also wonderful for spending $0 to do such a cool thing, lol. This movie wrecked my whole damn heart and then some. The premise is that a black man and woman go on a first date and it doesn't go that great. They're driving home when they get pulled over by a cop, and he's the worst kind of cop. He's unreasonable and aggressive and makes demands he has no right to make. The woman steps out of the car and is like, hey man, I'm a lawyer, and you can't do that, you need a warrant! The cop ends up shooting her in the leg and then fights with Daniel Kaluuya's character, who grabs his gun and shoots him. They drive away and are basically on the run trying to escape to Cuba for the rest of the film. It is exactly as tense as that summary suggests, a blistering mirror to America, and it's also so full of heart it makes you weep until your whole face doesn't remember what it feels like to be dry. Melina Matsoukas directed – it's her first film but she's previously directed a whole truckload of music videos, like Beyoncé's Formation. Lena Waithe wrote the screenplay. I know nothing about film – most of my movie reviews are just "yes good I like made me cry" – but I know that this one deserves attention. It is the kind of two hour long experience that leaves you troubled over the state of your racist, anti-black country and yet a little heartened by human connection and love; just enough to keep from barricading your heart up forever. It came out properly over Thanksgiving weekend and I really hope it gets a strong reception.
Community: Big tone switch here. This TV show has been over for a while, but it's a sitcom that follows a study group of community college students and, you know, hijinks ensue. In community college I had a study group and one time we were talking about Community and people were like 'haha let's cast our study group in the roles in Community!' and they decided I was Annie. I had never seen it at the time, so I Googled her and was like, oh great, I'm this prissy cardigan-wearing nerd girl. Thanks a lot. After that I did a lot of Wikipedia reading on the TV show and character, but didn't actually watch the show until now. In hindsight, my Wikipedia activities entirely prove the accuracy of that casting. So I'm on season two now and it's very funny! It's so weird seeing Donald Glover being funny instead of dancing intensely.
Van Gogh at the Hammer: Another cool LA thing I did was go to a couple lectures on Vincent Van Gogh at the Hammer Museum! You guys, it was super fucking cool. Art historian John Walsh lectured on Van Gogh's time in a three-part lecture series and I went to two of them. I learned so much about him and his art! I got to see some really cool paintings and drawings they carted out for this! And it was all free! They even had my favorite cookies from Trader Joe's at the reception afterwards! Agh!!
Warranty earphones: My earphones broke and I was super bummed. In one fell swoop, I lost the ability to listen to podcasts while walking to class, music while doing laundry, absolute silence while walking past people I just don't want to talk to… Anyway, turns out the warranty was still valid! So the company, Anker, sent me some new ones. This is the first time I've ever actually used a warranty, lol. It's wonderful! Thank god they exist!
3 – what is bad
College dining halls, or rather, what they have exposed about me: I enjoy eating and I am extremely averse to spending/wasting money (in other words, cheap). I have grown up knowing that when I walk into a buffet, I cannot leave until I am stuffed to the brim and have to unbutton my pants, because that is how you know you got your money's worth and didn't waste food, because did you know your father grew up poor and food-insecure? So, now I'm here at UCLA, and the dining halls are the home to "the #1 college food in the country!" as the advertisements will proudly declare, and I have a meal plan that I've already paid for, and the set-up is exactly like a buffet. And I just keep eating!!!! And then I leave and go to class and I'm like "holy fuck, I feel like I'm gonna barf"!!! And the next day I go back and eat the same uncomfortable amount!!!!! I really need to learn a lesson here. It's just so hard to shake this mindset of scarcity concerning food and money. I literally don't need nine flatbread slices for dinner! I was probably full at five! Maybe even four! Why did I keep going! Agh!
My poor left loafer: One night I left my loafers out while trying to figure out a good interview outfit. The next morning I put them on and saw these things on them and, I mean, it can really only be my cat's nails, right? I can't think of anything else that would cause this shape so I think she must have decided to do a bit of biscuit kneading on top of them. Now my shoes look like this and I am very, very sad about it. I should look into how to get it fixed or if that's possible at all.
The Now/Then app: A number of months ago, I declared my love for this app – it lets me track everything I do! In satisfying color blocks! Amazing! Actually, it became pretty terrible. Every time I did something I felt vaguely panicked because I had to pick what category my activity fell under. Is curling my hair under "health and hygiene" or "leisure"?? The stopwatch that goes when you hit start on a particular activity is stupid stressful. I've been trying to step back from endless productivity being a main goal of my life, so I deleted this app. It's been going really well. I enjoy bar graphs and pie charts in nice colors depicting random facts of my life very much, but it ended up making my brain constantly panic over measuring how productive I was being.
My fingers/hands: I think I may have carpal tunnel, arthritis, or tendonitis. We are working on figuring what, but it's pretty shit.
4 – cool things from the internet that i liked looking at
https://www.instagram.com/p/B4djjEfgi0A/
Am I overjoyed that I am Li? Do I think it is all of my positive traits and I am a cute fat panda to boot? Yes x2.
I got really into looking at embroidery and cross stitch things. I hope eventually it spurs me into making my own lol.
Erica Weiner's Secret Message Acrostic Ring: This is $600, so approximately $580 more than I would ever consider spending on a ring in the next several years of my life, BUT BOY OH BOY. If you like fancy shiny things, secret messages, personalization, and romance and sentimentality, have I got the ring for you!! Acrostic rings were big in ye olden days (starting late 1800s, apparently) and each letter of the alphabet corresponds to a different gemstone. So it's a SECRET FUCKING MESSAGE SPELLED IN EXPENSIVE FUCKING ROCKS. My god, how cool. Take my money. Let's forget for a second that I don't have the money for a $600 ring – what would I spell with it?? Isn't that so hard to decide if you don't have a spouse or a kid??
5 – camera roll
Doggo spotted looking at Van Gogh with his ma!
I used this recipe, although I did change it a little. It was pretty bland, which I guess is my bad for using an Indian recipe from a white person. I just thought it would serve me well as someone who cannot handle spicy food. But I added a lot of cilantro (as you can see) and it got much better! I think cilantro does that to everything.
My roommate and my friend sent me this meme literally less than ten minutes apart. My heart felt so full, like all those cheesy Pinterest boards say.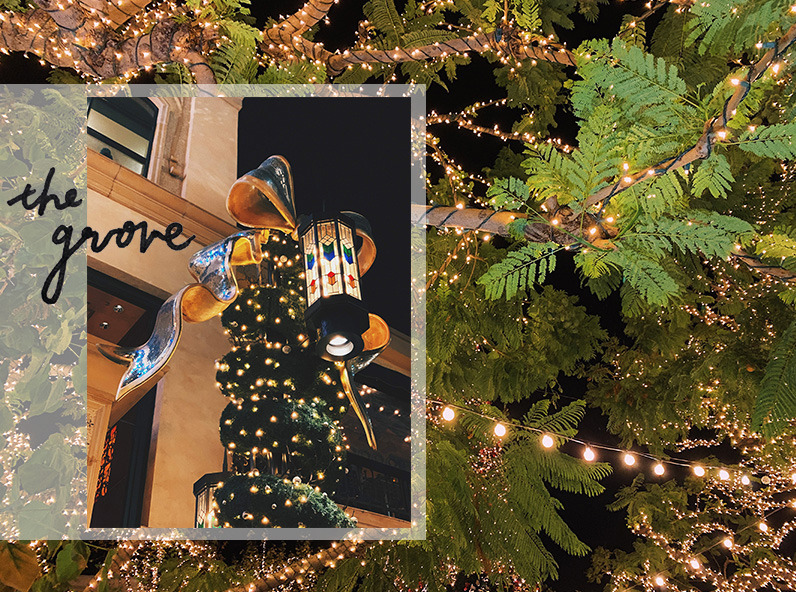 Thank u for being here with me. I hope the last weeks and days of your 2019 are good, safe, and easy.