1 | a bad time
January has been an utter shit to me. The first few days were still winter break for me, but then I started winter quarter, which I have heard many people say is the worst quarter out of all of them. So I've been trying to balance my four classes, internship, job, and not give up eating and showering, but I've also been dealing with this health thing. My stupid body's taken me to doctor's office, specialist's offices, so many please hold's on the phone, insurance customer service, and a whole nightmare. It's such a slog to take care of yourself, god. I've been so tired. Cried a lot. Cried in a school bathroom for the first time! A professor's office! All that fun stuff. So, yes, January has been a shit, and I am hoping February turns out better. On the up and up, right? (It's Feb 10 as I write this, so I can say that I thiiiink I'm coming out of it.)
2 | but i liked some stuff a lot
New Girl: The latest sitcom I've started watching! It's, like, really funny you guys. I laugh out loud a lot. I think there are a few shows that make me do that consistently. So I'm so glad my roommate loves this show and kinda sucked me into it, and I am once again in love with Zooey Deschanel's hair and outfits.
Threader earrings in both ear holes: I got a second earlobe piercing a while back and while the right side is no more, the left one is all good. SO I can wear threader earrings looped around all cute like this! Really into it. Gonna get my right side pierced again and actually wash my ear properly so I can do it on the other side too.
Maggie Rogers: This is another music thing I'm sort of late to (but then again, I always am!), I only discovered her at the end of 2019, but since then I've put her on repeat a lot. This month I sang to her in the shower a ton.
3 | and i tried not to be too down on other stuff
Stupid toddler hairs: These are not baby hairs, because they're not like those little wisps. These are for real hairs that I had to cut real off and now I'm trying to just grow them all the way back to normal. But this middle stage is a shit, look at this fuckery!
My lost Tombow pen: Usually on these blog posts, I like to do a lil doodling and writing on all my photos, but alas this month those are conspicuously absent. I lost my Tombow brush pen somehow! I think I might have left it at home over break, which means I'll probably never find it again and should just buy a new one soon.
Not too many things I disliked this month. I had a pretty bad month overall so I think I tried to like the things I did. The things that I could like, you know? Because I didn't have any control over the other shit going on in my life.
4 | the links section is empty bc this month, as previously mentioned, was A Bad Time
5 | but here are many photos i took
Winter break! A time of many naps and cuddles with Luna, as well as some deep psychoanalysis of myself because of all that good ol' family time.
Several years ago a family friend looked after Luna while we were away, and I visited their house and saw that they had a photo of her on their gallery wall :')))))
For the end of winter break we came back down to LA, and that was a nice time hanging out with my brother and boyfriend in my new home before the quarter started. We went to the Hammer Museum and the Getty Center!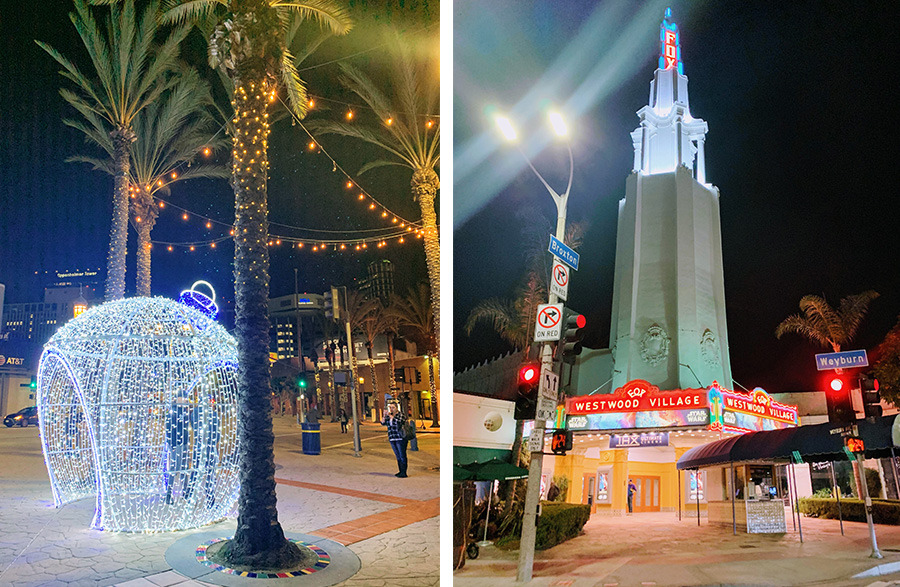 We got a TV and Luna was no0o0t happy about no longer being the center of attention.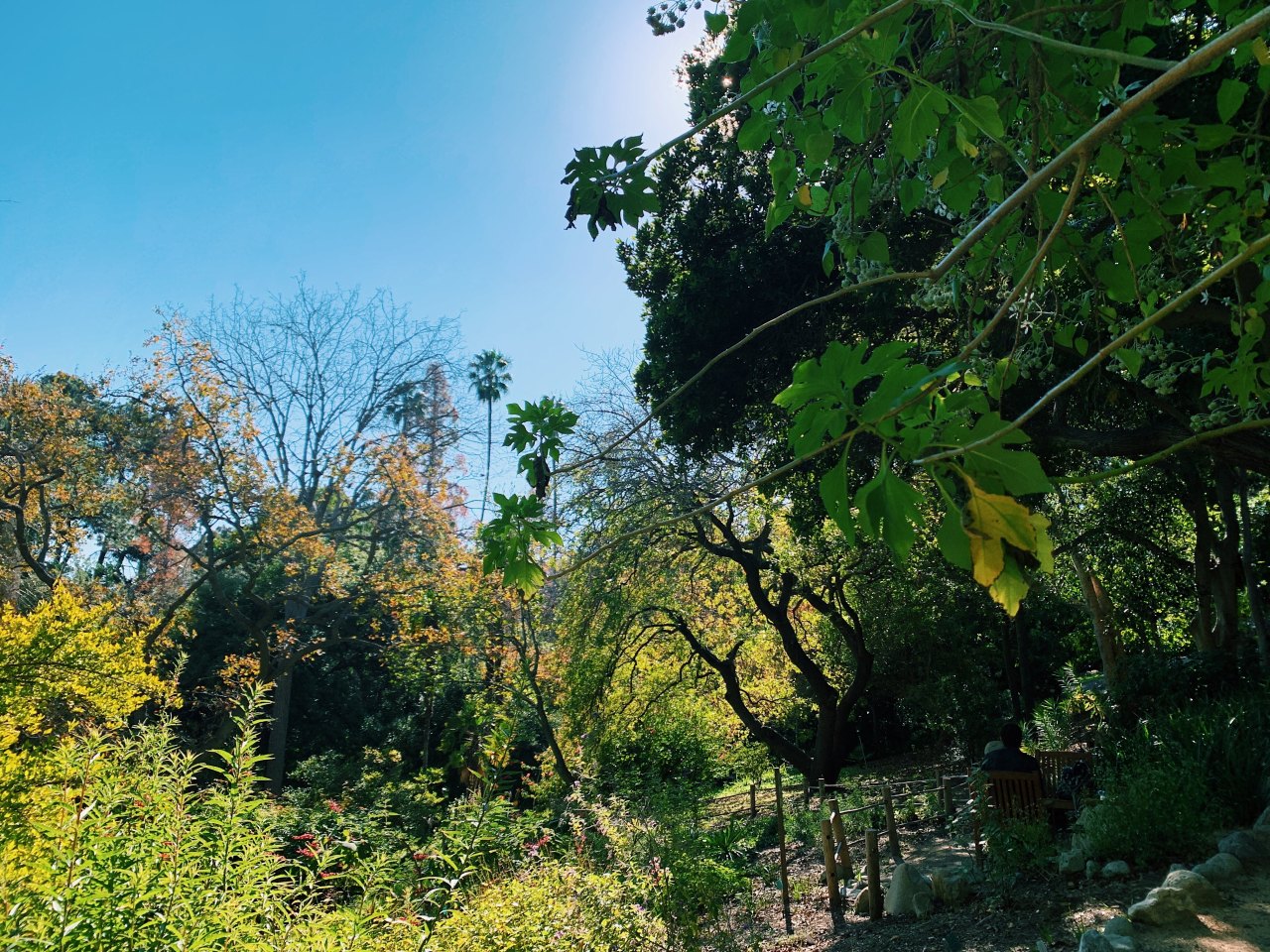 I'm trying to do more nice things for myself and try new things, so in the spirit of that I walked on over to the UCLA Botanical Garden. It was so pretty and green and there were all these people having little picnics and reading in the sun… I also saw a woman walking her cat!!! If you look closely at this photo below, she's holding him in her arms right between the tree branches. I ended up chatting with her a bit and found out his name was Grey and he's been with her in cars and planes, and I was just so impressed at his calm attitude. (I was also pretty impressed with myself for just casually striking up a conversation with a stranger, which is something that is terrifying for me most of the time!)
Not impressed with my Snapchat filter selfies lol.
Ah, winter quarter. What a dark, gloomy time.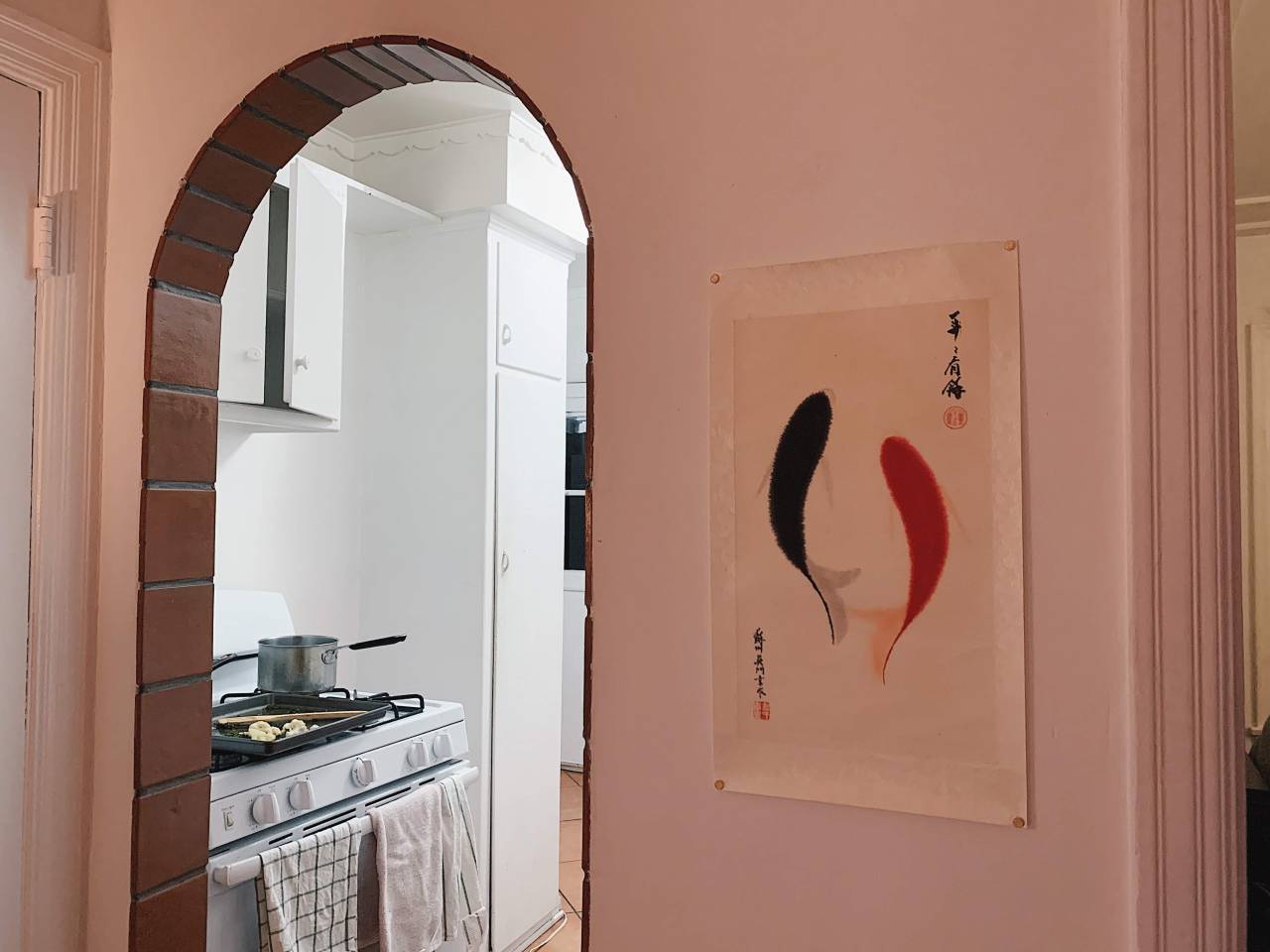 The grocery store Ralph's (a new discovery for me, as a non SoCal-ian) has a bar inside! So weird, but the pineapple beer is so good and doesn't taste like beer that much. Don't tell the bar I used to work at, but that's my main criteria for what makes a good bear.
I started an internship this month! It's archival work focusing on political graphics and has been really interesting. I love the design of this PDS poster lol, they were a German political party (the Party of Democratic Socialism, I believe) that is now no longer in existence. Doesn't this poster look like something Urban Outfitters would sell though?!
This month has been not great for my mental health, so I leave you with a flattering selfie that reminds me of good things in the world and a hilarious Reddit post about mental illness.