1 – the good times were good, the bad was real bad
Ah February. You half listened to what I wanted from you, and gave me some good times, but also some p bad ones! I'm ending February and beginning March much like I ended January and began February, meaning that there has been a string of Real Bad Days that I'm eager to leave behind. I did some nice things in February, to be sure – had good times with friends, went on a lil trip to Big Bear, did some good hard work in therapy, got an A+ on the midterm for this class that everyone said was terrifying. But I also was stressed out and tired bc of health and home things, and of bad things to happen, they were pretty bad things to deal with. We're not even getting to the public bad news of February, lol. Anyway, March is my birthday month, I'm really hoping it's a better time. Fingers crossed!
2 – good things
Next in Fashion: A TV show I watched, gasped at, cried to, etc. I used to watch Project Runway in my youth, like any teen who likes to look at pretty clothes, and this is like upgraded Project Runway. There's less drama, none of that "I'm not here for friends, I'm here to win!!!" shit, and every contestant is a legitimately talented designer who has already shown their capability with real life projects and businesses. I like all the contestants, I think some are hilariously bonkers, and I really like how you can see their care for each other when they ask for help or give advice. I will say that I thought the episode on streetwear was pretty bad. Pyer Moss' designer Kerby Jean-Raymond was guest judging, and he ended up disagreeing with Tan and Alexa. He has way more of a valid opinion on streetwear than they do, as they both come from a very British style perspective rather than where streetwear came from, as a black and brown project on the literal streets. This is a great interview done with designers from that episode and gave me a lot of insight as someone who is neither black nor brown nor educated on streetwear and all those intersecting issues. That critique said, the finale of this made me cry. When that dress came out? (If you've seen it, you know the one.) My god, tears started, I was like "what is happening, why am I crying at a dress", and then I just kept on cryin'.
Haircut: I got a haircut! It was scary but I like it. I get way too attached to my hair for someone who isn't even skilled at styling it and making it look good around my noggin. My haircut now isn't amaaaazing, but it's fine and it's good and it's really not markedly different than my long hair. And I am so happy my head feels lighter!
Webtoons: I've been so into Webtoons, my god. Many a night has been spent with this app of comics. I've sped through Gourmet Hound on my friend's recommendation, and that is such a cute, heartwarming, food-filled, dog-hugging lovefest about a girl with an amazing ability to smell and taste and her experience at a café called Gourmet Hound. Very sad it's over, but I am happy that I was able to binge it all instead of waiting patiently week after week for updates. A comic I am doing that with, however, is Let's Play, which is about a girl who is an aspiring game developer. The art is really cool, sometimes there's little 8-bit sections which tie in well with the whole video game theme and is a very fun narrative device. I also love how the artist shows mental health in a personified figure, as with characters having struggles with self-confidence or fear.
3 – not so good things
Gluten free eating: As I have previously mentioned, I may have arthritis! It's a fun time. Doctors are confused, as am I. I saw some articles about
Roommates/learning how to be assertive
4 – reading list
Radial Circles Embroidered Atop Vintage Photographs Act as Multi-Faceted Color Swatches via Laura Staugaitis for Colossal
Famous Album Covers Are Now Better Than The Original When Artists Were Replaced By Cats via PurrWorld
If there were ever an event that made me so desperately wish to flee California and start a new life in New Hampshire? It was this one. So many things I love and believe in! A truly gorgeous poster design! Oh god.
Pete Buttigieg, the young, telegenic mayor of South Bend, Indiana, prides himself on being the only millennial currently vying for the presidency, and his path up to this point has been a fairly deliberate one. He was even named "Most Likely to be U.S. President" his senior year of high school. As any young aspiring politician knows, carefully maintaining your image online is key. And no tool in your early-career arsenal is quite as effective as Wikipedia.

Luckily for Buttigieg, there is at least one person carefully looking out for his needs on Wikipedia—someone who has followed his political career from its very beginning, and whose interests and connections track his own with eerie sympathy. This Wikipedia user was there to post the site's first mention of Pete Buttigieg's political career in 2010, and to write the very first iteration of Pete Buttigieg's Wikipedia page. They go by the username "Streeling." Streeling is an old Irish word that means "wandering," the sort of word that might be familiar to the son of a scholar who studied James Joyce. Joyce uses the noun streel, meaning "a disreputable woman," in Ulysses, which Pete Buttigieg has cited as the book that influenced him the most.

Pete Buttigieg's Campaign Says This Wikipedia User Is Not Pete. So Who Is It?
by Ashley Feinberg for Slate
(This article was hilarious. A good deep dive into this mysterious Wikipedia user who loves to update the nitty gritty on Buttigieg info.)
Mrs. Bennet rails against the confines of the misogynistic society she inhabits. When she exclaims angrily, repeatedly, unceasingly about her daughters' inability to inherit property—"the hardest thing in the world," she calls it—our heroines, Jane and Lizzie, exhaustedly explain the logic of the sexist concept yet again. "They had often attempted to do it before, but it was a subject on which Mrs. Bennet was beyond the reach of reason, and she continued to rail bitterly against the cruelty of settling an estate away from a family of five daughters, in favor of a man whom nobody cared anything about." How silly was this mother of theirs, who couldn't understand the simple, obvious absurdity of a woman inheriting a house.

Jane and Lizzie are far from oblivious to their perilous situation. […] But they neither rebel against the injustice nor actively seek to nullify it. Neither is bitter about the entail; it is an unavoidable consequence of fate. […] There is nothing [Mrs. Bennet] can do to change the legal status of herself or her daughters, but still she refuses to accept it, and she will not be quiet about the injustice of it even while those who it affects most consider the matter settled and have found superior situations. Mrs. Bennet is revolutionary in her simple and abiding refusal to shut up, even as those for whom she chiefly advocates desperately wish for her do so.

Jane Austen's Most Widely Mocked Character is Also Her Most Subversive
by Rachel Dunphy via Literary Hub
5 – my camera roll
Went to Big Bear this month for the first time! I think it's a whole thing here in SoCal. I want to call it the SoCal equivalent of Tahoe, but less good? Hopefully this isn't too controversial of a judgment to make, lol. I loved this newspaper we saw in a gas station, with a front page story of Jackie and Shadow's baby!!
Went to an ABC party. Think I should be on Next In Fashion's next season now, you know?
Lots of Luna photos because she got me thruuuuu this month. The good times we cuddled through, the bad the same deal. My baby girl. (This Patrick backpack made me smile.)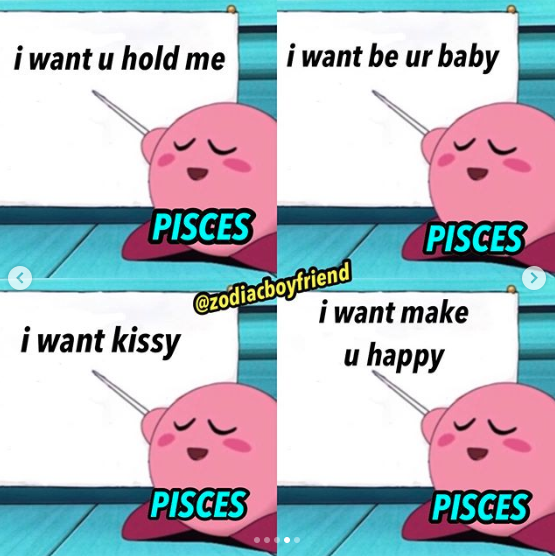 ---
OK, that's all for February! Fingers crossed for March.