1 – welp
Anyone reading this right now probably knows that everything is shit, but it still bears mentioning. So uh, we're obviously in the midst of a global pandemic right now. That means I'm back home with my family in northern California instead of in my LA college apartment, and it feels bonkers to think about what I started this month doing and feeling versus how I'm ending. At the beginning of March I went to my friend's theatre show, a dinner with twelve strangers (a cool UCLA alumni event where I had tortellini the size of my fist it was great), voted in our state's primary election, finished my tours training, ate Korean BBQ and spent legitimately the next 3 days feeling full, watched a lot of New Girl, and planned my spring break. Soon after those first, like, ten days of the month, it became clear that life was not going to proceed as previously planned. I did all my finals online. I cancelled my spring break travel. UCLA announced the whole of spring quarter would be online, so I came home for break and now I'm home for an indefinite amount of time, planning to work from home and wondering what the hell's gonna happen to my apartment. At some point in all this, I turned 23. (It was on the day we got the email that spring quarter would be all online.)
It's funny, because I was walking around campus sometime in late February, listening to some music that may or may not play in the indie movie daydreams I have, and I thought to myself "man, I'm really gonna miss this place one day". And that day is upon us! Who knows when I'll be back at UCLA, you know? My days were already numbered, and now those numbers have dwindled even more. This time has been clarifying for me, in the way that tragedy always is. I know I — and my family, friends, state, country, planet — am not even in the worst of it yet. But already I'm thinking about how I want to live after this is over. I want to dye my hair blue, because life is too short to worry about how weird it'll be and it'll be fun and I'll either look cool and love it or not look so cool and it'll be over soon enough. I want to donate more money to causes I care about, because I can probably spare the price of a dinner and what's the point of being an American immigrant with a better livelihood than your grandparents if you can't help others get there too. I want to canvass for policies that need voices, any voices, maybe mine, just to have one more. I want to give more hugs.
So, um, yeah. That's where I'm at as March is ending. I'm 3 for 3 on saying "this month was awful, I hope it gets better!" but this time, for the world's sake as well as my own, I really fucking hope things take an upturn from here.
2 – nice things amidst the shit
Breakfast, Lunch, & Dinner on Netflix: Chef David Chang (of Momofuku fame) goes around various cities of the world with celebrities – they eat, they laugh, they talk, it's great! I've watched every episode but the LA one, which I was saving to watch while I wasn't in LA. Vancouver with Seth Rogen was predictably hilarious, and really cool because I've been to Vancouver. Phnom Penh with Kate McKinnon was wonderful because I would marry Kate if she would have me. I'm not usually one for food TV shows, but I think this could be my gateway. The food is mouthwatering but more than that, it's a lens into a culture and history and peoples.
The Anna Edit on YouTube: My latest "I like her because she's nice and not overly I'M OBSESSED!!! WITH THIS EYE CREAM!!!" influencer person, lol. I love her style! It's understated but very cool, so I really enjoy her capsule wardrobe updates.
John Mulaney's SNL episode: Whenever John Mulaney hosts SNL, I lose my shit. I end up needing to pause the episode at some point because I'm laughing too hard and can't open my eyes. I'm fully a member of that small group of people he talks about in his opening monologue.
Miss Americana, Taylor Swift's documentary on Netflix: I think, whether you like Taylor or not (and I do both of these – I like her so much when she shouts out specific Fall Out Boy lyrics in Rolling Stone interviews, but I dislike her so much when she's just arrived at the Feminism 101 party of manspreading on the subway), this documentary is a fascinating look at how celebrity fucks with your mind. You can so clearly see how getting to be so famous so young impacted Taylor's psyche and it's mind-boggling to think about.
3 – more shit amongst the shit
News podcasts: This is a sad one, because I adore Michael Barbaro's voice. I usually listen to a few news podcasts every day, but I've stopped for a while because it's just A Lot. COVID-19 and the surrounding policies and deaths are all my beloved podcast hosts talk about, and when the same shit is all over my Instagram and Facebook feeds, my email inbox, etc etc etc, at some point I need to stop and take a break.
General disruption and uncertainty: I mean, this is a broad complaint, and I'm lucky that COVID-19 hasn't made my chief concern "my family is dead and poor". That said, it's been pretty chaotic to have school change so much so fast as a full-time student. From one day to the next my on-campus job went kaput and all my plans for classes and clubs and in-person activities turned into big question marks. I'm paying rent for an apartment I'm not even living in anymore. I also packed for a 10-day break and not "being home for an indefinite period of time, but definitely multiple months", so I have nowhere near the amount of comfy clothes I'd like for this scenario. Seriously though, I left my huge 25-pound bag of cat food there. What do I do now? Buy another huge bag of cat food? Drive all the way back to LA just to get the stuff I left behind?
4 – a reading/looking log
It's as if we are in a time warp, in which we have accelerated at 1½ time speed, while everyone around us remains in the present — already the past to us — and they, blissfully, unconsciously, go about their ordinary lives, experiencing the growing news, the more urgent advisories and directives, as a vast communal experience, sharing posts and memes about cabin fever, about home-schooling, about social distancing, about how hard it all is, while we're living in our makeshift sick ward, living in what will soon be the present for more and more of them.

Jessica Lustig in the New York Times, 'What I Learned When My Husband Got Sick With Coronavirus'

'Aching' is the best way I can describe this piece. After I read it, I ran to hug my brother and boyfriend and cried a little. Then I looked up Jessica, read on her Twitter that her husband's getting better, and cried some more.
From Cole Sprouse To Ariana Grande: Here's Who 68 Celebrities Have Endorsed Candidates In The 2020 Presidential Election

a fascinating look at what celebs have your back vs think you should just die if you can't afford an ambulance
Mr. Sherman, Little Tokyo's 23-year-old feline 'mayor' in the LA Times (and another addition to my "things to do after isolation" list)
Everything I know about a good death I learned from my cat

Elizabeth Lopatto for The Verge

I've had this article saved on my Pocket for months because I knew it would wreck me. It did, and it was good, and everyone should read it too.
Great Theater, Dance and Classical Music to Tune Into While Stuck at Home

a big list of digital content compiled by the NYT for these physically isolated times !
Maybe you've already seen the tweet. It's the one in which I attempted to critique former Mayor Mike Bloomberg's failed presidential campaign with some embarrassingly bad math. It's the one that somehow made it onto network television without a basic fact check (but more on that in a bit). It's the one I composed—as I have thousands of times before—late at night and shared with my modest 1,944 followers. Maybe it would get a dozen likes and retweets.

It didn't exactly turn out that way.

Viral fame found me as it typically finds everyone it anoints: suddenly and without warning.

Mekita Rivas for Glamour

I am embarrassingly bad at math too, so when I saw the viral Tweet in question I was like "checks out!" Anyway, worth knowing the math is wrong, but I think the sentiment about billionaires still stands. And, as always, stories about going viral are insane
5 – my camera roll
I was trying so hard to stay disciplined for my final exams and papers, I made this schedule and everything!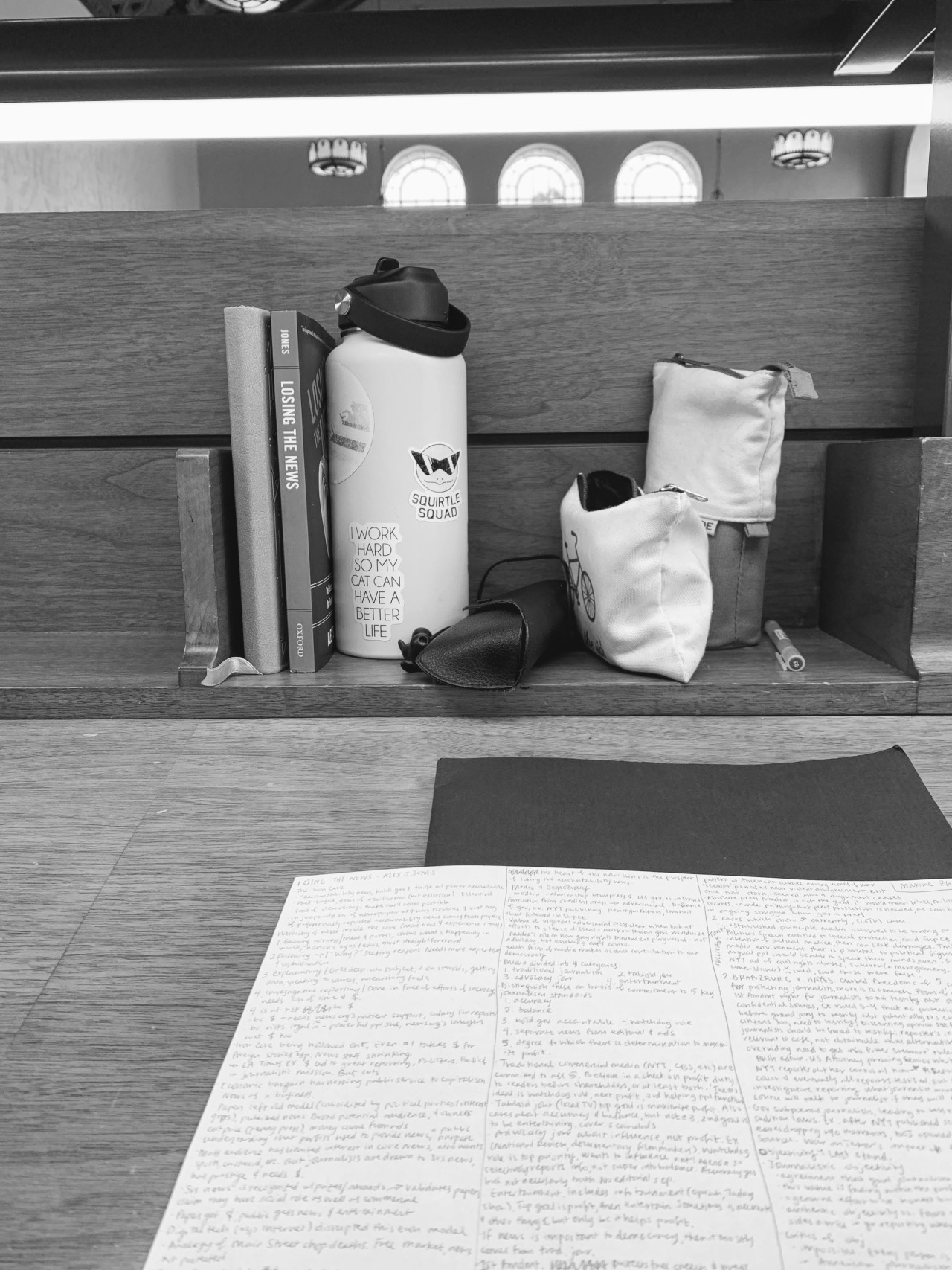 A lonely bus ride on my birthday, going to my internship – it was really weird to be on a bus that's usually packed with only, like, two other people. Crazy times.
I know I had this meme earlier but I wanted the Pisces one here too. I also saw this pic labelled "when the hostess starts dating the sous chef" and that is a romantic comedy I would L O V E to watch.
For one of my classes, I had to turn in my final paper in a stamped envelope so the professor could return it to us and all I had were very cool dragon stamps that I've been saving for special occasions. I was loathe to use them on a paper and wanted to take a photo so I'd feel less like I was wasting them.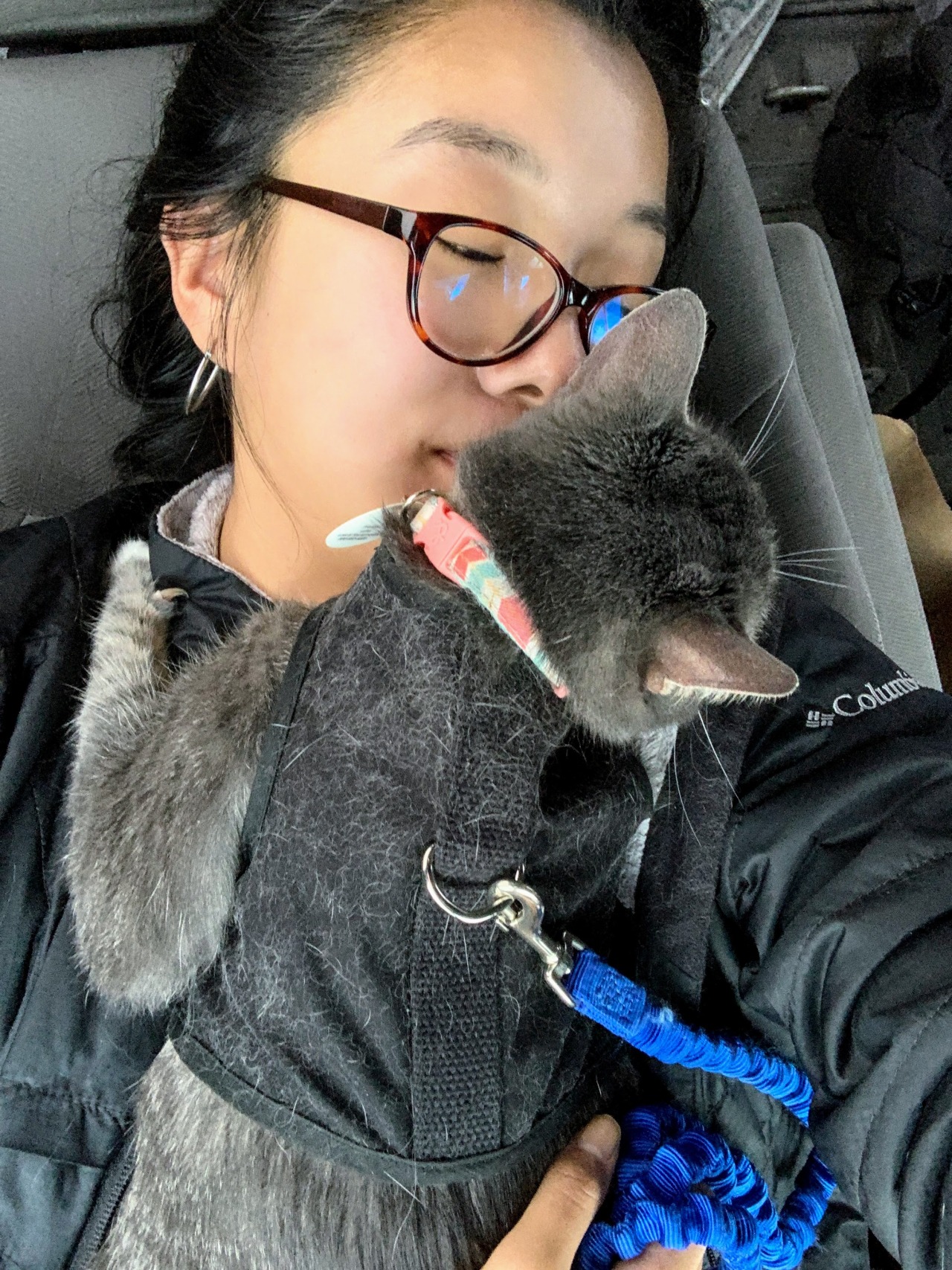 UCLA was pretty slow to make a decision on how spring quarter would be impacted by the coronavirus, so memes were aplenty! Once they finally figured it out, my dad picked me up in our minivan and Luna lay on top of me the whole drive back.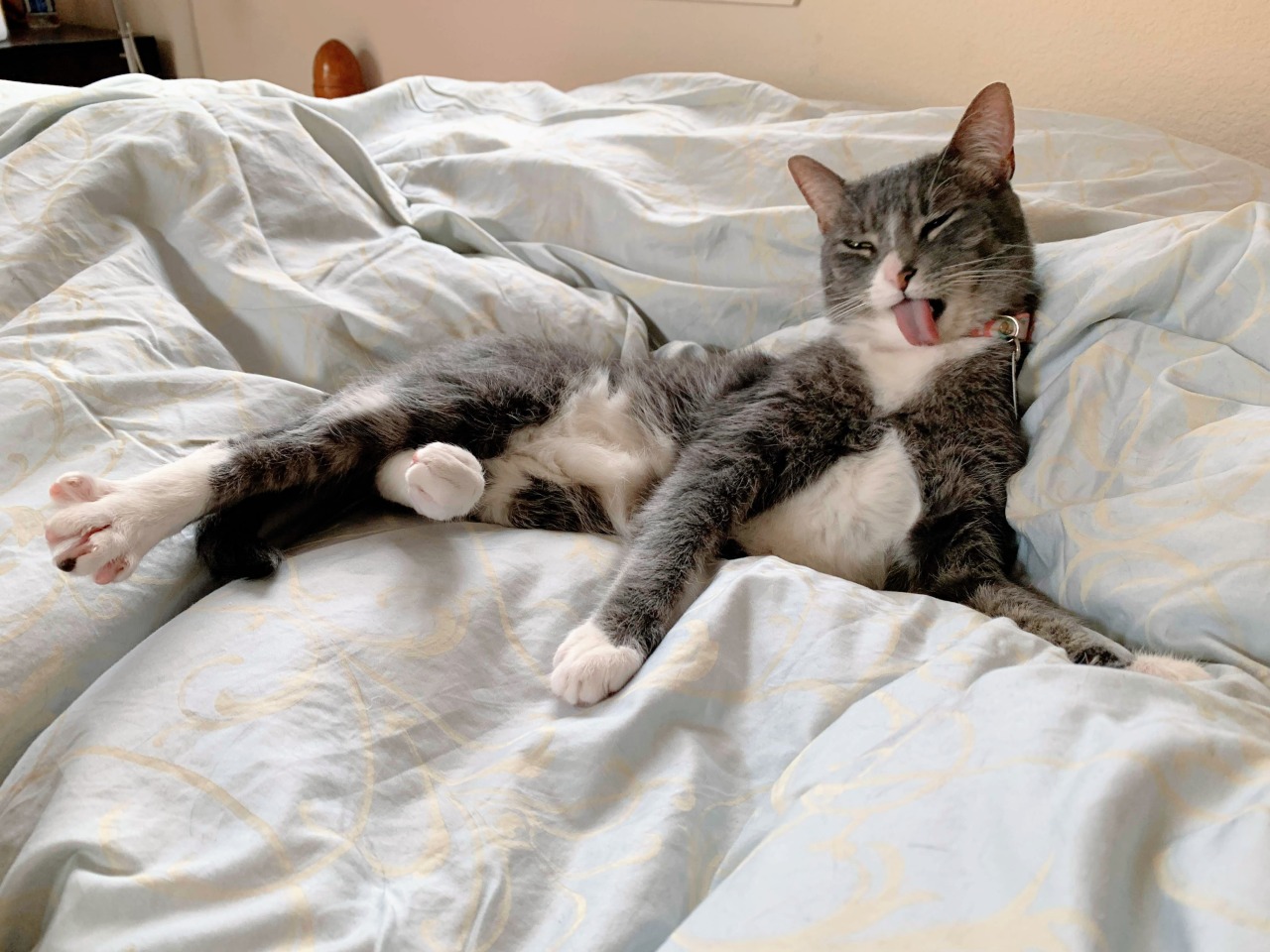 In case it wasn't clear, I've been really thinking about drastic hair changes and collecting mountains of evidence to remind myself to do the fucking thing whenever this thing ends.
I leave you with a huge picture of how I feel about doing class on Zoom. Y'all know how hard it is to pay attention to a professor with 5 reviews out of 8 calling his lecture style/personality dry when he's just a lil box on your laptop screen? And when he schedules a quiz for the second day of class when people still haven't had time to get textbooks because, you know, global pandemic? I'll tell you that I'm currently typing this during class, so uh, draw your own conclusions.
Anyway. It's a rough time for us all. Now, more than ever, take care of yourself — and remember to keep doing so after this is done.