1 – a few months in review
It's been a hot minute, Internet void, and I'm back to blabber on a bit about the toxic hellhole cesspit we call the year 2020. April was the first whole month I spent inside at home with my parents, my brother, and my boyfriend. At the end of the month my laptop charger frayed beyond the point of any artful smushing to get it at just the right angle to charge, and that's a good metaphor for the month. Family issues were, as always, not fun! May brought midterms, more of those fun family issues, and a headfirst tumble into bad depression and anxiety land. I moved back to my apartment in LA near the end of May, and then June was finals week and another fun household conflict, roommate edition this time, and I'm preparing to move back in with my parents again. The days have kind of blurred together and it feels so bizarre that we are halfway through the year. I'm not sure if it's a good thing that I can't seem to remember the passage of time (makes this mess pass a bit faster?) or not (feels like I'm trapped in an endless series of reboots of the same jumble of shit?) but it's happening either way.
Aside from my personal bad times, we are still in a global pandemic and my country is reckoning with police brutality, anti-blackness, and white supremacy. It's a lot to deal with and I don't have many thoughts that matter here, as a non-black POC, other than supporting black lives and people however I can and should. I'm really heartened to see so many people are talking about race and their place in the systems we live in and I really really really fucking hope some tangible change comes out of it all and this doesn't just fade. I've been trying to think about how I can do more, aside from just reading books myself and yelling online about it. I want to go harder for Elijah McClain, Breonna Taylor, Ahmaud Arbery, George Floyd, and all of the other lives murdered. I want to go harder, and I can, and I should. I'm pushing myself to speak up more and be unapologetic in using my voice. Especially as an economically-privileged East Asian American woman, it would be a disservice to so many for me to just access these spaces and not change them for the better. I'm setting a monthly calendar reminder to donate at least $10 – I've always thought that I'd donate when I'm, like, financially stable and secure one day, but what a joke lol I can start giving what I can right now. I'd like to phone bank as election day approaches – I am so excited that California has a referendum on the ballot concerning affirmative action, and I'll be devastated if it doesn't pass, so I should help! It'll help so many people! OK, the subtitle to this blog is that I am not a concise person, but in summary and summation I want to go harder, and I can, and I should, and I will.
2 – things my eyes and ears liked
Ugly Delicious: I've branched out from Breakfast, Lunch, and Dinner to David Chang's other show. So far I've watched Fried Chicken, Fried Rice, and Shrimp & Crawfish. Fascinating stuff, and I really appreciate how the episode always touches on the social/historical/cultural aspect of the food in question. Loved the MSG talk in the Fried Rice episode! Love any show that confronts people for their prejudices, really.
Paramore's After Laughter: I listened to this for the first time many months ago and I thought it was fine, kinda moved on, didn't jam a ton. I listened to it again and I'm not sure what changed — alright, a lot of stuff changed in the world, but I'm still not sure how it affected my brain/ears — but I'm super into it now. Super into it and just #thankful that the some of bands I liked when I was, like, fourteen are still making music that I like. (Can you tell I'm bitter about the last twenty albums The Strokes have put out?)
Too Hot to Handle: What can I say. This is such a stupid show. It's awful. I can't wait for season 2. This show is bizarre and the rules make no sense (Where did the private suite come from? Where did those 3 extra additions come from? So you can just leave with no consequences for no reason? What are sexual activities priced at?), but here we are anyway. I've never watched a reality TV dating show, so I'm not super sure how to judge these things, but I guess I like watching people be hot and sometimes stupid and sometimes sweet? Chloe is hilarious and I think it's so sweet that she and Nicole are moving in together. David has a shockingly well-defined V in his hips. Kori is such a dick but my god, he should get those nipple piercings again. Harry deserved every mean thing said about him and more – I hate how they just glossed over him gaslighting Francesca in the first episode?? I'm still rooting for Rhonda and Sharron. This show is such chaos. I love it.
3 – things my eyes and ears disliked
Secret Life of Pets 2: As a connoisseur of children's movies about talking animals, this movie made me mad! It could have been so good and it was, you know, good, but it could have been so much better. There are too many plot lines! Too many characters! There was no need to introduce the Tiffany Haddish character at all! We barely got any time with Duke! After a whole first movie that build up the relationship between Max and Duke, we just get … none of that anymore?! And the cool farm dog should have come back around somehow. The end of that story line was really unsatisfying. That would have been possible if we just cut out the Snowball and Tiffany Haddish's voiceover dog story line. Max's coping with anxiety bit was #meaningful, speaking as someone who pretty much stepped out of the womb with anxiety, but also not really at all! He was just like "oh look I guess I'm scratching" and then "I'm terrified of falling off this cliff, and rightfully so" and then cool farm dog went "don't be a fucking pussy" and he was like "you're right. Lemme go get that sheep baby" badabing badaboom anxiety #cured. OK, that's the end of this completely unsolicited incoherent paragraph listing all of my (VERY SERIOUS) critiques about a children's movie that came out over a year ago.
Zoey in Zoey's Extraordinary Playlist: Sorry, the complaining about media is not over! I picked up watching this show after The Good Place ended. It looked fun: Musical numbers! A cute redhead main character who wears great sweater + collared shirt combos! Skylar Astin, who I find super appealing and charming! San Francisco! What could go wrong! As it turns out, the titular character could go wrong. I haven't watched the show since episode 10, because I'm still just so mad about Zoey freaking the fuck out on everyone. She yells at Simon, Max, Howie, her mom, Mo and is generally a dick to everyone. I thought the show did a fairly good job at being clear that she was being a dick, but then they let her off the hook. When Simon was all "oh, I get it, you're mad, a classic sign of grief" I paused to yell about it to my brother. That's not OK! It's not OK to be a dick to everyone just because you're going through shit! It's not OK to just hand wave it away and not take responsibility for how awful you were! I'm also just generally very mad about how Zoey has treated Max, because he's been such a good and supportive friend and she has been uncommunicative, shitty about his feelings for her and her feelings for him, and not particularly thankful that he's literally always there to pick her up when she's down.
4 – reading list
Quarantine has made me think about my shopping and consumption habits differently. Online shopping has become less "yes I want, let's get" and more "is it worth it to put all these people in danger because I want this thing?" It's clarifying, because when we don't have a pandemic, there are also risks — labor rights, children in factories, the environment, intellectual property, etc — but it's much easier to brush those aside. So, anyway, my point is I'm saving these two vintage/thrift stores on Instagram for future reference!
I'm intrigued by this 'necklet' idea and, like everything else, am saving it for future reference.
More links than usual, because this is three months worth of shit. There's many more that I didn't bother to jot down but u kno
For laughs!
For making me feel like oooooh cool oooh interesting
For anti-racist education
5 – camera roll
In the interest of time and space, organizing this by subject matter
PORTRAITS OF LUNA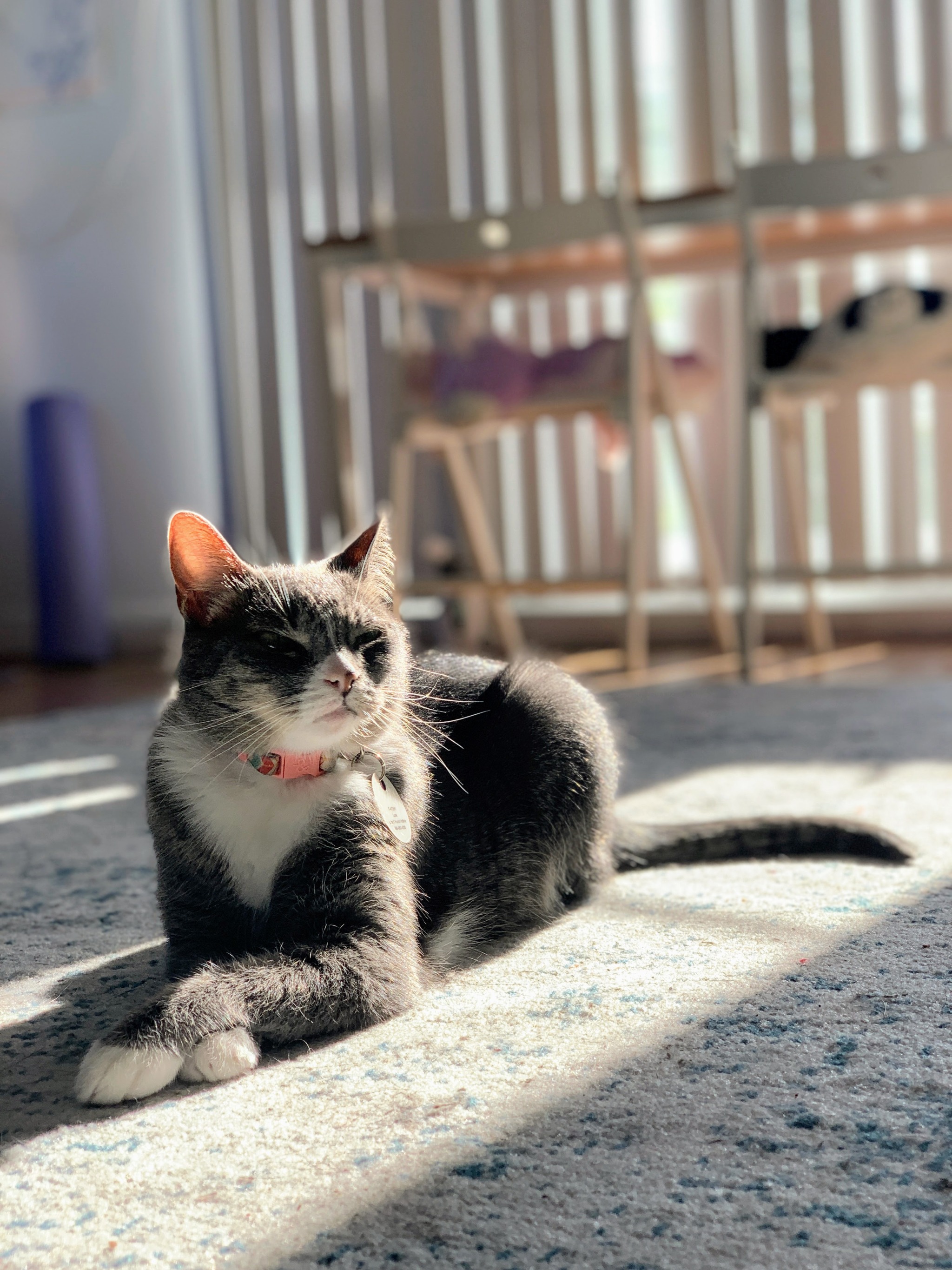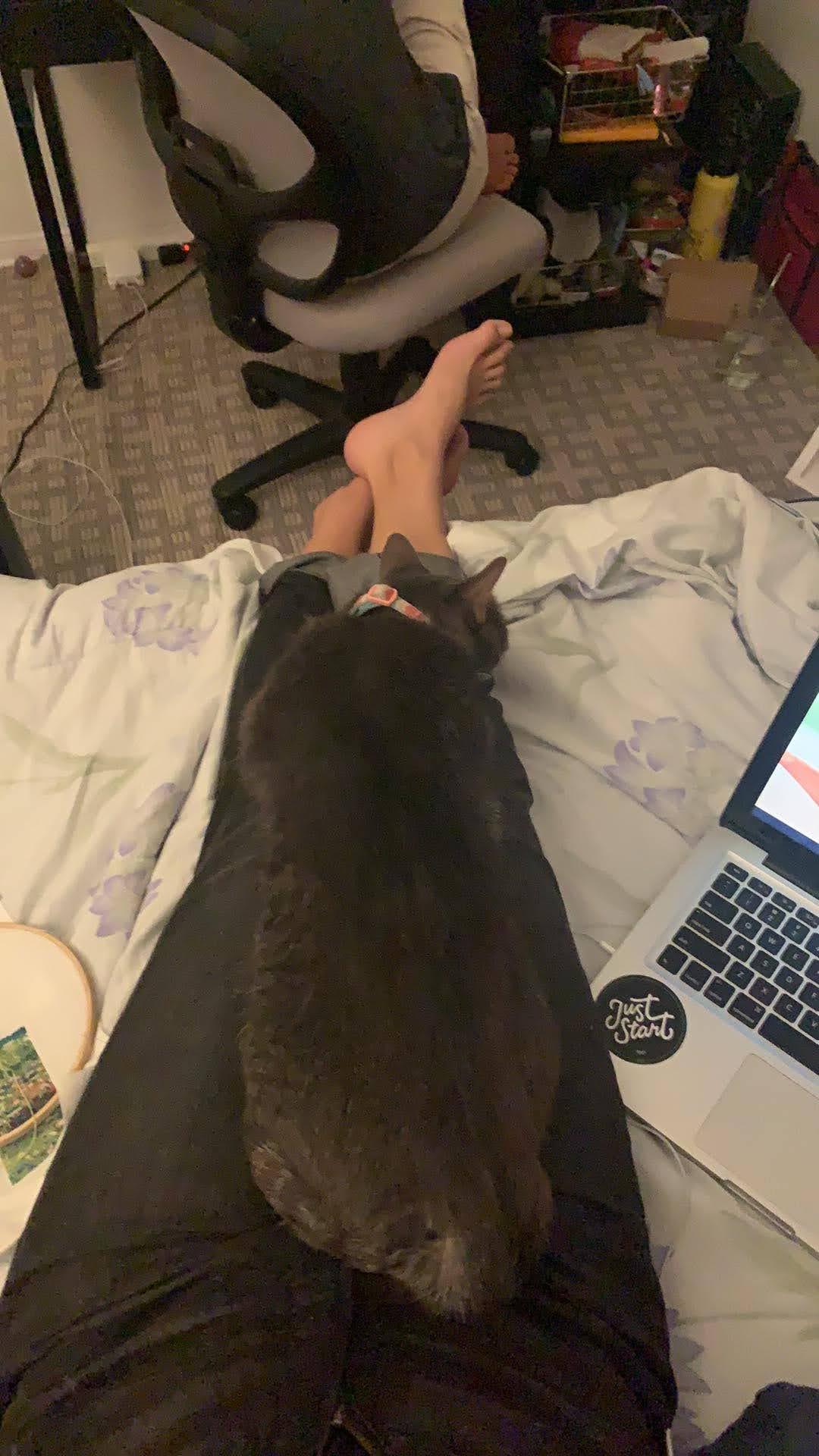 WISE TEXT POSTS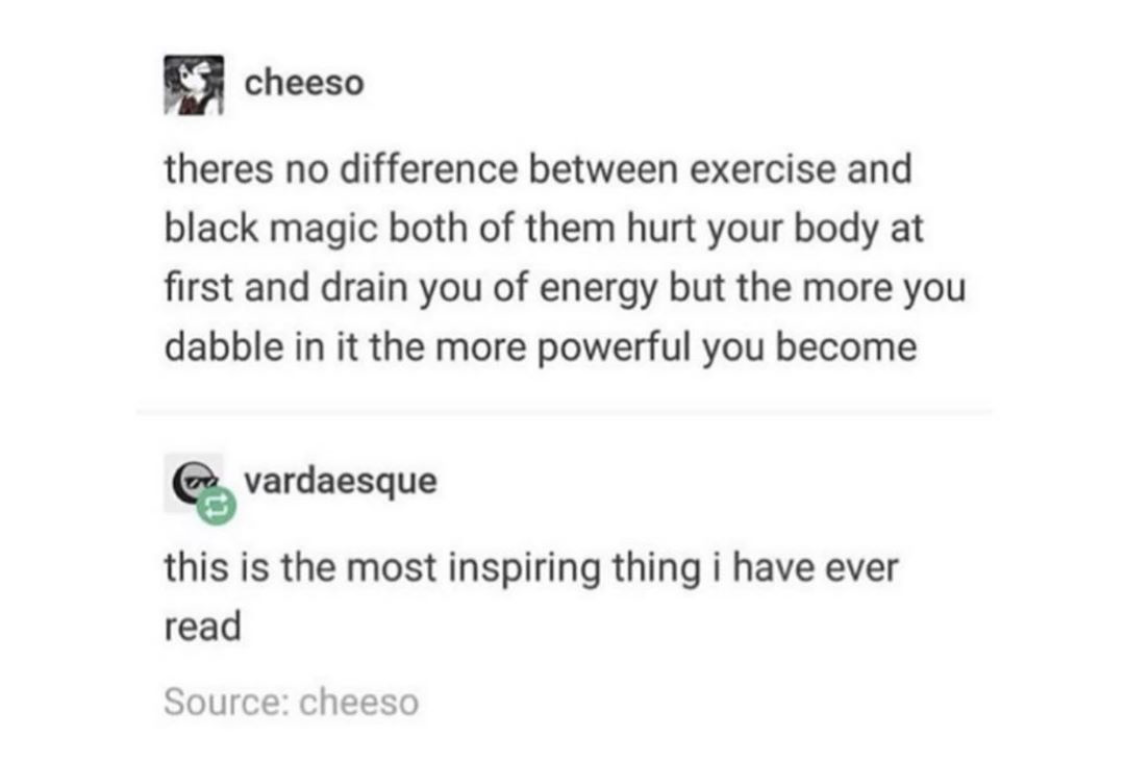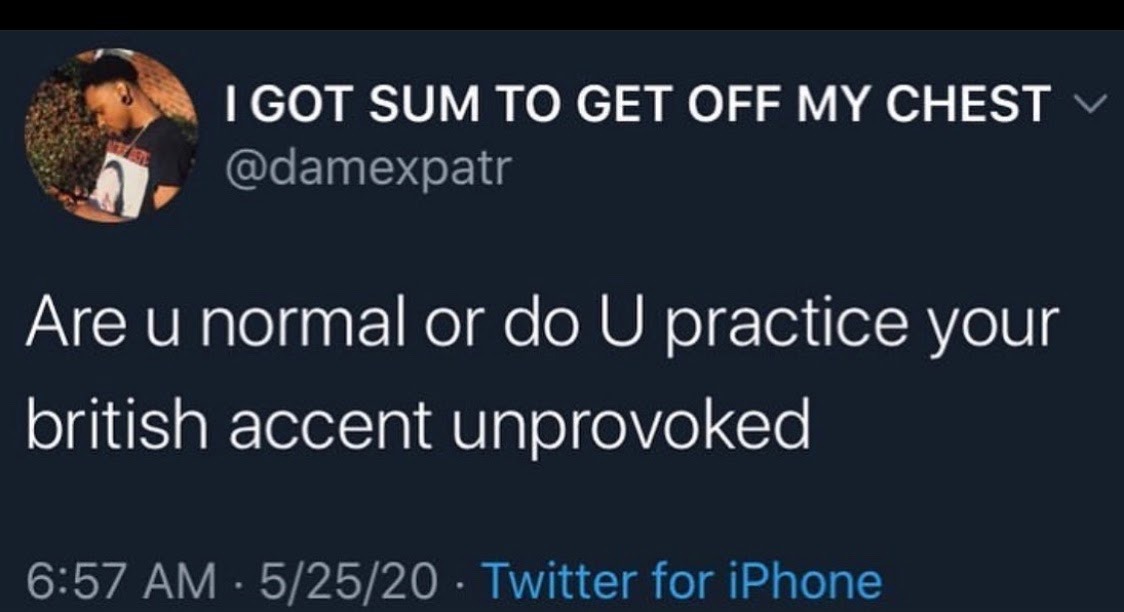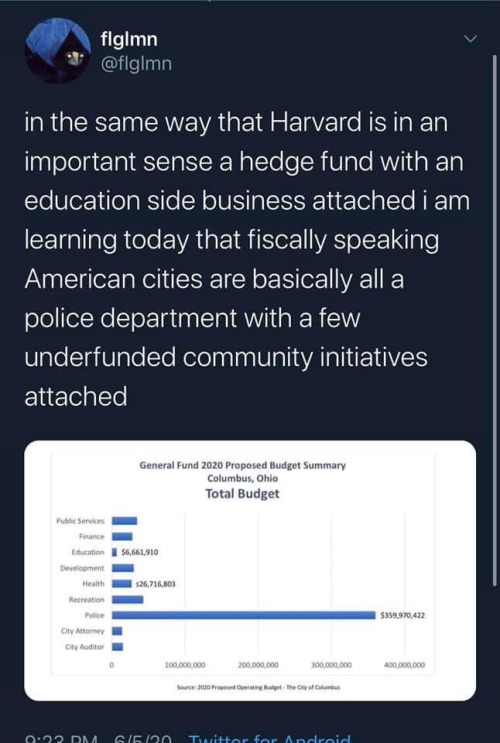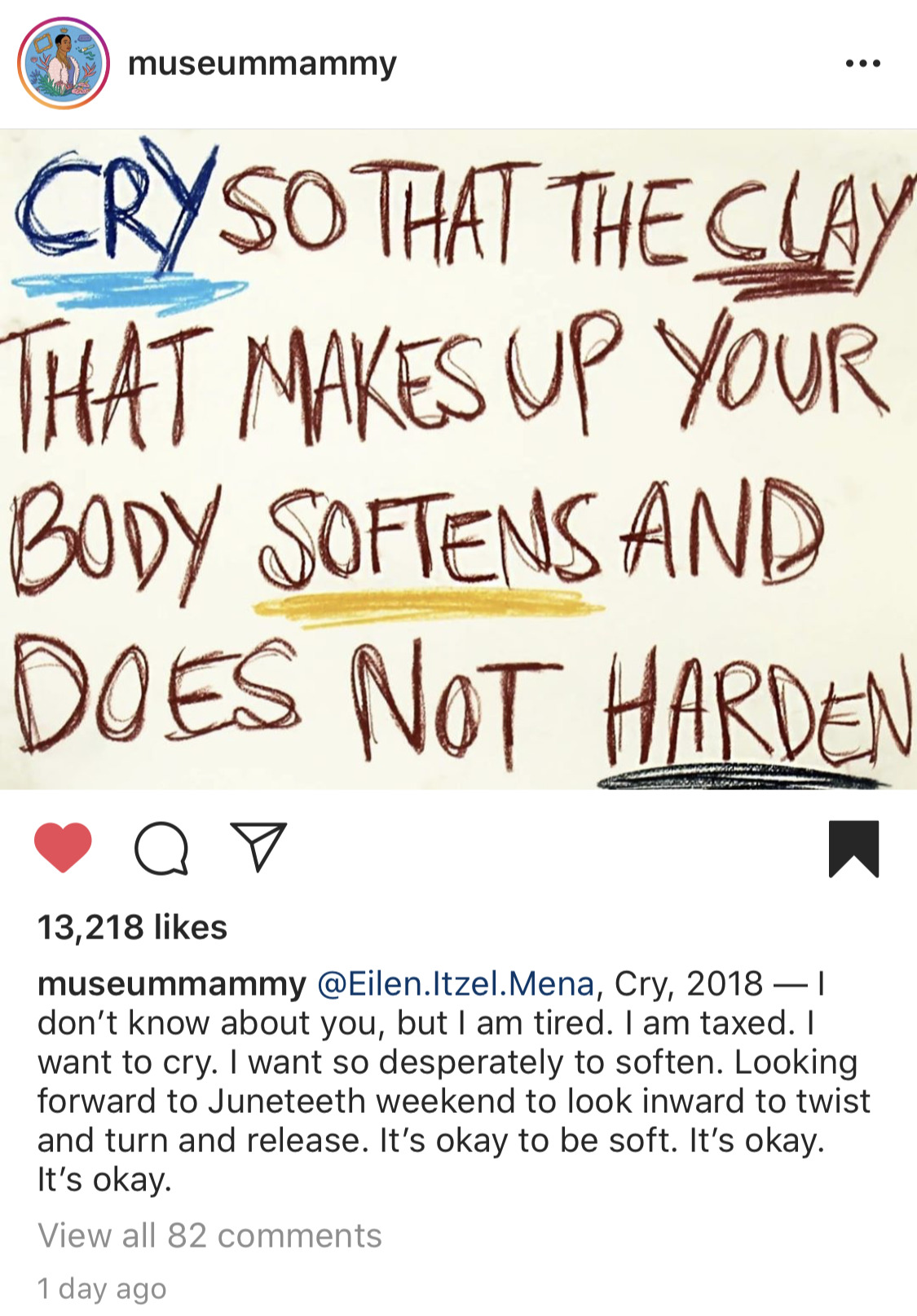 COVID WALKS
THE DIFFICULT TO CATEGORIZE
My brother and I have been rewatching Avatar: The Last Airbender and I've been LOVING all the memes coming out of its resurgence in pop culture. Also I have a huge crush on adult Sokka it's fine!!!!!!!
---
OK, July is here and I will be on time with my next monthly post! (This is me trying to use a public commitment as incentive for me to actually meet my goals.) It's not much use to send out hope that the world will improve, but I still feel that way. If anyone's here, I hope you are well, wherever and whenever you are. I'll see you next month.